Don't Forget to Attend This Event!
May 9, 10, 11, 2023 • The Hilton Daytona Beach Oceanfront Resort in Daytona Beach, FL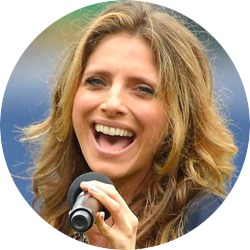 Janine Stang
motivational speaker, on-air personality, and singer
She is best known for her historic journey to sing the Star-Spangled Banner in all 50 states – a mission she embarked on to honor our brave. Her story is the subject of the documentary, "National Anthem Girl" now streaming on Amazon Prime. Janine has been featured on every major television network, and appeared on national news shows including TODAY Show, Fox & Friends, NBC Nightly News, and Fox News @ Night. She can be heard every Thursday morning on Sirius XM's 60's on 6 with Phlash Phelps. In her keynote speech, "Discover Your Mission" – she takes the audience along on her journey. Through stories that are both comical and moving, Stange identifies the pitfalls to goals – and shares four life lessons that helped her navigate through and realize her 50-state goal. Ultimately Janine Stange helps others uncover their own unique life mission and activates them to do what they can, with what they have, where they are.
eric Papp
management trainer / speaker
Eric Papp has a successful history of delivering proven strategies to increase productivity and performance in a complex world. As a successful author and public speaker since 2010, he has worked with thousands of managers to aid teams toward success.
Eric Papp has been evaluated as one of the top management trainers in North America for his expertise in leadership effectiveness.
Leadership By Choice and 3 Values of Being An Effective Person — published by John Wiley and Sons — are both top sellers and recognized for their unique impact in the business world.
Eric Papp, a leader in effective workforces, delivers an inspiring keynote developed to encourage listeners to face any change head-on.
The session embraces uncertainty, addresses the resistance experienced in a changing work environment, and provides new capabilities so audiences can reach higher levels of clarity.
His strategies are proven to help employees adapt to new circumstances, courageously meet new challenges, and provide leadership to their internal teams and external clients.
Providing your workforce with the tools they need to feel confident, Eric's sessions leave audiences with an "I got this" attitude, as well as a model to help them embrace and accelerate through change.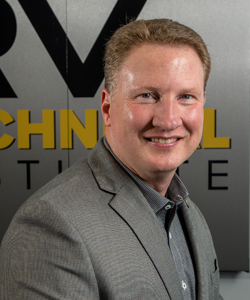 Curt Hemmeler
SVP of Operations, RVIA
Curt brings 20 years of professional experience in technical education and training to the RV Technical Institute. He has extensive experience with the sales, marketing, fundraising and developing community partnership. Curt is looking forward to building a first-class technical and educational program that will ensure that the RV industry's success continues for generations and generations to come.
Curt will provide insight into the RV Tech repair industry and how campgrounds can improve their camper's experience by providing on-site RV Repair service at their campground. You will also discover how you or a campground staff member can become a certified RV tech for very little costs.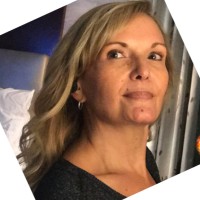 Heidi Doyle
Corporate Sales Adviser, Utility Supply Group
The EVs are Coming – Is Your RV Park Ready for the Future?  Big changes are happening in the automotive and RV industries. RV manufacturers are building electric RVs and more and more people are driving electric vehicles (EVs). Are you ready?  Is your park ready? Do you have questions about adding charging stations or rebuilding your infrastructure?  We will take a look at the future of RVing and how you can adapt and embrace this change to keep your RV park relevant and generate more revenue.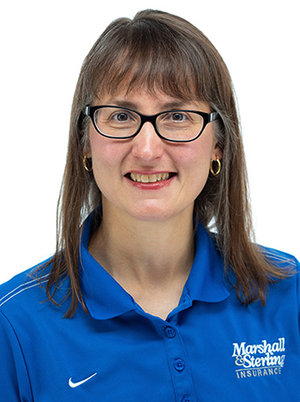 Irene Jones
Program Development Manager, Marshall & Sterling Insurance
Irene works with the Campground & Hospitality Insurance Program and the Children's Camp, Nature Center, Head Start and Social Service Organization Practice Groups. She focuses on clients with unique coverage needs and delivers business insurance protection that is exclusive and specialized. Irene also develops Program Risk Management tools and classes. 
Irene joined Marshall & Sterling in 2012 after serving as a Sales Executive and Program Developer at Markel, a leading national specialty insurance carrier.  She held several other roles within the insurance industry including sales trainer, marketing and personal lines sales executive. Irene attended Rutgers University and has 25 years' experience in the insurance industry. She holds a Property, Casualty, Life and Health licenses and  an ARM, Associates in Risk Management. Mitigating Your Risks and Lowering your Insurance Costs, Irene will help navigate you through the many changes taking place in the insurance industry – Specifically in FL and AL – and show you how you can lower your risks and reduce your insurance costs and claims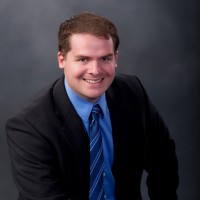 Patrick Hardy
Internationally-Recognized Disaster Preparedness Expert
CEO of Hytropy Disaster Management and Creator of leading disaster management app Disaster Hawk™ focused on preparing families and small business.  Emergency Preparedness – Learn how to develop a plan and prepare your RV Park and keep your guests and staff safe in the face of natural storms, man-made disasters, dangerous confrontations, power outages, sewage spills, and more.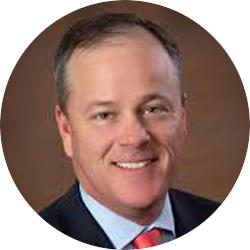 Marc Dunbar
Legislative Consultant / Lobbyist for the Florida Association of RV Parks and Campgrounds, and is a shareholder in the Government Relations Practice Group of Dean Mead.
For more than two decades, Mr. Dunbar has served as counsel to a wide range of clients with a particular emphasis in regulated industries. His practice began in regulated utilities and currently includes legal and lobbying representation for a host of diverse regulated industries including motor vehicle dealerships and manufacturers, gambling, tobacco, alcohol, medical professions and medical cannabis.
Mr. Dunbar is regularly engaged to litigate complex statutory and constitutional matters both at trial and appellate levels with more than two dozen reported appellate cases on behalf of clients in regulated professions. In addition to civil, administrative and appellate litigation, he has been very active in assisting regulated entities and private equity firms in exploring and evaluating opportunities in regulated industries. Mr. Dunbar is regularly asked to provide assistance in drafting changes to complex rules and statutes affecting regulated professions in Florida and elsewhere.
In addition to his work for regulated industries, Mr. Dunbar is very active in campaigns, having served in paid and volunteer capacities for several local, legislative, and statewide campaigns with a legal practice that also includes practicing before the Florida's Ethics and Elections Commissions.
Mr. Dunbar is a member of the Board of Visitors for Florida State University College of Law where he also serves as an adjunct professor.
Following law school, Mr. Dunbar spent time in the public sector where he was recognized for his exceptional legal work by Florida Tax Watch with a Davis Productivity Award, which honors state employees for exemplary service to Florida's taxpayers.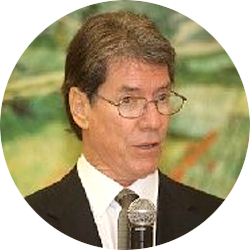 David D. Eastman
Attorney at Law
David D. Eastman is an attorney with the law firm of Lutz Bobo & Telfair, PA.  David is the General Counsel to the Florida Association of RV Parks and Campgrounds and the Florida Manufactured Housing Association, Inc.  Mr. Eastman has been working in the RV Campground and in manufactured housing law for 30+ years and represents a large number of the Florida "Mom and Pop" as well as national level RV Park and Campground owners.  David has a law degree from Florida State University and a Master of Science in Urban and Regional Planning, worked with the House Natural Resources Committee in the Florida House of Representatives, lobbied for 10+ years with the Florida Legislature and with numerous administrative agencies.  He is admitted in the Florida Bar, the federal Northern and Middle District Courts, the federal 11th Circuit Court and the U.S. Supreme Court.  He specializes in local government land use and development issues, as well as local government regulatory administrative litigation and federal and state courts litigation.  David has presented information and seminars at RV Park and Campground meetings the FARVC, authored numerous articles and publications on manufactured housing and RV communities and is a member of the Florida Bar, the Manufactured Housing Institute and National Communities Council.  His expertise and experience is in commercial and civil litigation, local government law, administrative law and legislation. Mr. Eastman assists and supports the FARVC legislative program with the Executive Director.
On a personal level, David is a former triathlete, former marathon runner, loves Lotus sports cars, sailboat racing and skinny water fishing by kayak and bay boat, recently developed a startup retail import clothing outlet with his wife and enjoys rehabbing properties when there is a good deal out there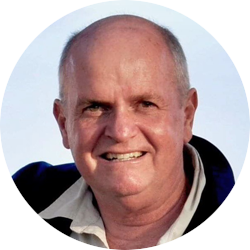 Jeff Crider
Crider Public Relations, Inc
Crider Public Relations Inc. is owned and operated by Jeff Crider, a longtime freelance writer for the largest RV and campground industry publications in the country, including
RV Business, Woodall's Campground Management, Highways, Trailer Life
and
Motor Home
magazine
.
He has contributed stories to
Snowbirds and RV Travelers
, Canada's largest consumer RV magazine. He has also written articles for several AAA publications, including
Westways, Texas Journey
and
New Mexico Journey
as well as
Family RVing,
the national magazine of the Family Motor Coach Association.
While well known as a writer for RV and campground industry publications, Jeff is also a seasoned public relations professional with experience supporting regional and national media relations campaigns for a variety of state and national campground industry associations as well as the Recreation Vehicle Industry Association (RVIA). Jeff is frequently quoted as an expert source on camping by major news organizations because of his extensive travel experience and publicity work on behalf of campground industry associations.
An award-winning journalist prior to founding his PR practice, Jeff knows how to identify and pitch solid news angles to reporters. He has secured story placements for campground industry clients in hundreds of media outlets, including The New York Times, the Los Angeles Times, The Washington Post, USA Today, The Wall Street Journal, The Dallas Morning News, The Associated Press as well as National Public Radio's "Marketplace" program. Jeff is also fluent in Spanish and has successfully pitched some of the nation's best-known Spanish language newspapers and broadcast media.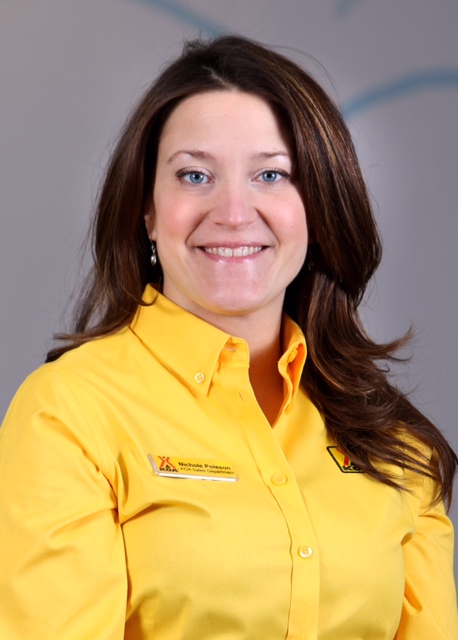 Nichole Poisson
KOA Franchise Development Manager
Nichole Poisson has been an influential force in the outdoor hospitality industry for the past 16 years. 
Poisson began her industry career as an insurance professional, traveling across the U.S.  visiting with campground owners – both branded and independent – assessing their risk and consulting on how to best manage it.
In her position with Kampgrounds of America Inc. Poisson is a Franchise Development Manager, consulting with independent campground owners interested in joining the 524-location KOA system in North America.  Kampgrounds of America is the world's largest system of family friendly campgrounds and is celebrating its 58th year in 2020.
Poisson received her bachelor's degree in business from the University of Maine.  She holds the OHE designation through the Association of RV Parks and Campgrounds (ARVC), a nationally recognized designation for outdoor hospitality industry professionals.  She also holds various professional certifications including charter property and casualty underwriter (CPCU), Accredited Advisor in insurance and an Associate's Degree in Insurance.