Don't Forget to Attend This Event!
May 11-13, 2021 • Orlando, FL Doubletree Orlando Hotel at SeaWorld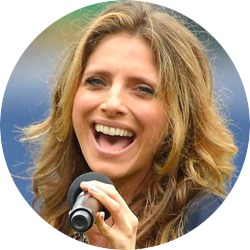 Janine Stang
motivational speaker, singer
Janine Stange is a motivational speaker, on-air personality, and singer. She is best known for her historic journey to sing the Star-Spangled Banner in all 50 states – a mission she embarked on to honor our brave. Her story is the subject of the documentary, "National Anthem Girl" now streaming on Amazon Prime.
Janine has been featured on every major television network, and appeared on national news shows including: TODAY Show, Fox & Friends, NBC Nightly News, and Fox News @ Night. She can be heard every Thursday morning on Sirius XM's 60's on 6 with Phlash Phelps.
In her keynote speech, "Discover Your Mission" – she takes the audience along on her journey. Through stories that are both comical and moving, Stange identifies the pitfalls to goals – and shares four life lessons that helped her navigate through and realize her 50-state goal. Ultimately Janine Stange helps others uncover their own unique life mission and activates them to do what they can, with what they have, where they are.
Watch the "National Anthem Girl" Documentary Trailer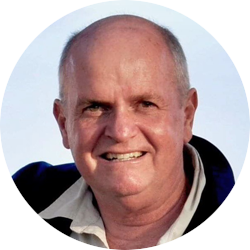 Jeff Crider
Crider Public Relations, Inc.
Crider Public Relations Inc. is owned and operated by Jeff Crider, a longtime freelance writer for the largest RV and campground industry publications in the country, including
RV Business, Woodall's Campground Management, Highways, Trailer Life
and
Motor Home
magazine
.
He has contributed stories to
Snowbirds and RV Travelers
, Canada's largest consumer RV magazine. He has also written articles for several AAA publications, including
Westways, Texas Journey
and
New Mexico Journey
as well as
Family RVing,
the national magazine of the Family Motor Coach Association.
While well known as a writer for RV and campground industry publications, Jeff is also a seasoned public relations professional with experience supporting regional and national media relations campaigns for a variety of state and national campground industry associaions as well as the Recreation Vehicle Industry Association (RVIA). Jeff is frequently quoted as an expert source on camping by major news organizations because of his extensive travel experience and publicity work on behalf of campground industry associations.
An award-winning journalist prior to founding his PR practice, Jeff knows how to identify and pitch solid news angles to reporters. He has secured story placements for campground industry clients in hundreds of media outlets, including The New York Times, the Los Angeles Times, The Washington Post, USA Today, The Wall Street Journal, The Dallas Morning News, The Associated Press as well as National Public Radio's "Marketplace" program. Jeff is also fluent in Spanish and has successfully pitched some of the nation's best-known Spanish language newspapers and broadcast media.
Prior to launching his independent writing and public relations practice in 2002, Jeff was director of media relations for San Diego, Calif.-based Stoorza Communications. He launched his public relations career in 1998 by serving as public relations manager for United States Filter Corporation, a Fortune 500 company based in Palm Desert, California which, at that time, was the largest manufacturer of municipal water treatment systems in the world with operations in more than 90 countries. 
As a working journalist, Jeff was employed by three California dailies, including The Press-Enterprise in Riverside; The Desert Sun (Gannett) in Palm Springs; and the Imperial Valley Press in El Centro. He launched his journalism career with United Press International in Los Angeles. He has received business writing and reporting awards from the California Newspaper Publishers Association, the Associated Press News Executives Council, Gannett and the Inland Empire Chapter of the Society of Professional Journalists. 
Jeff holds a double Master of Arts degree in Spanish and Hispanic Studies from the Monterey Institute of International Studies and a double Bachelor of Arts degree in Spanish and European Studies from Loyola Marymount University in Los Angeles. He studied in Madrid, Spain during his junior year of college.  His passions include camping, backpacking, traveling, photography and volunteering as a Spanish language interpreter for U.S. doctors on annual medical humanitarian missions to Central and South America.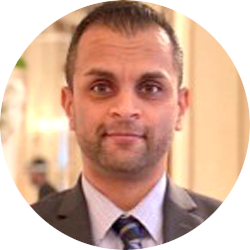 Rupesh Patel
Owner SmartGuests.com

Rupesh Patel is an online personality, social media influencer and a nationally recognized customer experience expert. His daily vlog is watched by tens of thousands of people each day world-wide. He has interviewed on his video blog every CEO of every major hospitality company in the world, from the CEO of Hilton to the CEO of Marriot. Rupesh owns a consulting company called Smart Guests which has a customer base of 4200 hospitality businesses around the country. He focuses on assisting hospitality professionals like us on how to make small wins each day in order to achieve the big wins for our business.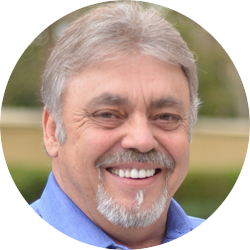 Jeff Simms
Senior Director of State Relations & Program Advocacy for the National Association of RV Parks & Campgrounds
Jeff's family started their first park in 1967 in Branson, MO, when he was 10 years old. After 40 years the family sold their 2 campgrounds, lodge and convention center where he served as President/CEO.
Jeff graduated from Reeds Spring High School in 1974 and has a Bachelor of Science degree in Business Administration from College of the Ozarks where he also earned his private pilot's license. He married his childhood sweetheart, Susie in 1977.
Jeff is a Past Chairman of ARVC and Past President of the following: Missouri Association of RV Parks & Campgrounds, Missouri Travel Council, Table Rock Lake / Kimberling City Chamber of Commerce, Reeds Spring Board of Education, Stone County Water Supply District, Vice-President – Branson Lakes Area Chamber of Commerce, Board Member ARVC National Education Foundation and Stone County Sewer District. He currently serves on the Stone County Planning & Zoning Board.
Jeff received a Congressional appointment to the White House Conference on Travel & Tourism and early in the Clinton Administration was invited to the White House to speak on the impact of mandatory health care on small business.
While he has received numerous awards and was honored by each one, the most humbling one was in 1998 as the recipient of the Stan Martin Memorial Award. This is the highest honor in ARVC and was awarded for his leadership on a local, state, national and international level which included working with the U.S. Embassy in Tokyo, Japan & the Japanese Ministry of Construction on the classifications of Recreational Vehicles. Jeff also received RVIA's National Legislative Award in 2016 and was honored with Resolutions by the MO Senate & MO House of Representatives for his work in Washington, D.C.
Jeff's primary role is to be the eyes and ears of the membership and represent them at state meetings along with developing new state associations and new alliances with related industry partners. He also is responsible for monitoring the ARVC Public Affairs programs and state legislation and regulations. He is a strong advocate of the ARVC Educational Program and believes in "Outdoor Hospitality Excellence through Industry Unity."
Jeff's favorite quote is from Henry Ford, "Whether you think you can or think you can't, you're right".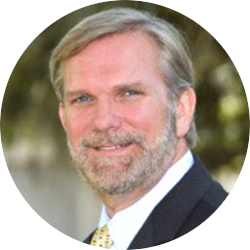 Stephen Hudson
Owner/CEO,
Digital Mark Company, LLC
Stephen began his career with computers in 1985 when he joined the United States Navy as a Data Analyst. He is an Iraqi War "Desert Storm" and "Desert Shield" veteran and retired in 2005 with 20 years of active duty service. Stephen has had successful careers in sales, marketing and executive management in the contract security, banking, and insurance industries since his retirement from the Navy. Stephen left the corporate world in 2012 to follow his love for teaching and spent the next 4 years in the classroom as a professional educator.
In March 2016, Stephen returned to his computer roots when he co-founded Digital Mark Company, LLC with his wife Trudy. Their company focuses on providing high quality digital marketing services, which includes SEO (Search Engine Optimization), Social Media Management, Business Listings, Website development and consulting for business owners in all industries. They also provide aerial drone video and photography services. Stephen is also an Adjunct Professor with Embry-Riddle Aeronautical University teaching courses in Aeronautical Science and Unmanned Aircraft Systems.
Stephen holds a BS in Aeronautical Science from Embry-Riddle Aeronautical University and a MS in Internet Marketing from Full Sail University. He currently serves as a member of the Florida Bar Association's 4th Judicial Circuit Grievance Counsel "A" and is Chairman of the North Business Council for the Saint John's County Chamber of Commerce. Stephen is a musician in his free time and also loves to play golf and spending time with his wife and 4 children on the beaches of Florida and is very active in his Church and the local community.
Cindy Reynolds
Owner/Creative Director, Costa Creative Advertising & Marketing
As a former college professor, Cindy loves to help people understand the ins and outs of marketing their business and creating engagement with their brand. She breaks complicated concepts down into easy to understand steps, putting tools in the hands of her audience. Since 2008, Cindy has been the owner and creative director of Costa Creative, a boutique advertising agency with one simple goal: to build effective advertising campaigns for organizations both small and large. Specializing in the creative realm of advertising, Cindy focuses on delivering strategic messages in relevant and effective ways. She has 16+ of experience working on all types of advertising – both traditional and digital – for a myriad of clients.
Athens, GA
706-338-2148
Cindy@AdvertiseAthens.com
www.AdvertiseAthens.com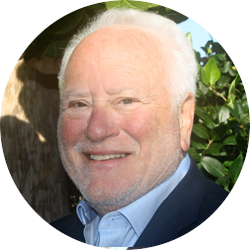 David Gorin
Gorin and Cohen Consulting
David Gorin is a partner in the national consulting firm of Gorin+Cohen Consulting Group LLC, a company that exclusively serves developers, investors, buyer and owners of RV parks, resorts and campground.
David has held many roles since joining the park industry in 1987.
National ARVC President and CEO from 1987 to 2001.
ARVC lobbyist in Washington from 2002 to Paul Bambi became ARVC President in ——–
Executive Director of the Virginia Campground Association from 2002 to 2012.
Partner and developer of Holiday Cove RV Resort in Cortez, FL in 2007 – 2011.
Consultant with David Gorin Associates LLC in 2002 and with Gorin+Cohen Consulting LLC isince 2015.
Partner in an investment group owning 12 mobile home and RV parks since 2019
Founder and instructor at the National School of RV Park & Campground Management from 1994 to 2012.
Inducted into the RV/MH Hall of Fame in 2017
David resides on Longboat Key, Florida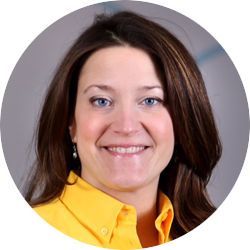 Nichole Poisson
Franchise Development Manager
Nichole Poisson has been an influential force in the outdoor hospitality industry for the past 16 years. 
Poisson began her industry career as an insurance professional, traveling across the U.S.  visiting with campground owners – both branded and independent – assessing their risk and consulting on how to best manage it.
In her position with Kampgrounds of America Inc. Poisson is a Franchise Development Manager, consulting with independent campground owners interested in joining the 524-location KOA system in North America.  Kampgrounds of America is the world's largest system of family friendly campgrounds and is celebrating its 58th year in 2020.
Poisson received her bachelor's degree in business from the University of Maine.  She holds the OHE designation through the Association of RV Parks and Campgrounds (ARVC), a nationally recognized designation for outdoor hospitality industry professionals.  She also holds various professional certifications including charter property and casualty underwriter (CPCU), Accredited Advisor in insurance and an Associate's Degree in Insurance.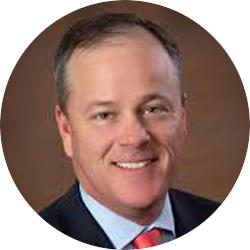 Marc Dunbar
Legislative Consultant / Lobbyist for the Florida Association of RV Parks and Campgrounds, and is a shareholder in the Government Relations Practice Group of Dean Mead.
For more than two decades, Mr. Dunbar has served as counsel to a wide range of clients with a particular emphasis in regulated industries. His practice began in regulated utilities and currently includes legal and lobbying representation for a host of diverse regulated industries including motor vehicle dealerships and manufacturers, gambling, tobacco, alcohol, medical professions and medical cannabis.

Mr. Dunbar is regularly engaged to litigate complex statutory and constitutional matters both at trial and appellate levels with more than two dozen reported appellate cases on behalf of clients in regulated professions. In addition to civil, administrative and appellate litigation, he has been very active in assisting regulated entities and private equity firms in exploring and evaluating opportunities in regulated industries. Mr. Dunbar is regularly asked to provide assistance in drafting changes to complex rules and statutes affecting regulated professions in Florida and elsewhere.

In addition to his work for regulated industries, Mr. Dunbar is very active in campaigns, having served in paid and volunteer capacities for several local, legislative, and statewide campaigns with a legal practice that also includes practicing before the Florida's Ethics and Elections Commissions.

Mr. Dunbar is a member of the Board of Visitors for Florida State University College of Law where he also serves as an adjunct professor.

Following law school, Mr. Dunbar spent time in the public sector where he was recognized for his exceptional legal work by Florida Tax Watch with a Davis Productivity Award, which honors state employees for exemplary service to Florida's taxpayers.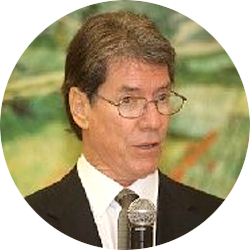 David D. Eastman
Attorney at Law
David D. Eastman is an attorney with the law firm of Lutz Bobo & Telfair, PA.  David is the General Counsel to the Florida Association of RV Parks and Campgrounds and the Florida Manufactured Housing Association, Inc.  Mr. Eastman has been working in the RV Campground and in manufactured housing law for 30+ years and represents a large number of the Florida "Mom and Pop" as well as national level RV Park and Campground owners.  David has a law degree from Florida State University and a Master of Science in Urban and Regional Planning, worked with the House Natural Resources Committee in the Florida House of Representatives, lobbied for 10+ years with the Florida Legislature and with numerous administrative agencies.  He is admitted in the Florida Bar, the federal Northern and Middle District Courts, the federal 11th Circuit Court and the U.S. Supreme Court.  He specializes in local government land use and development issues, as well as local government regulatory administrative litigation and federal and state courts litigation.  David has presented information and seminars at RV Park and Campground meetings the FARVC, authored numerous articles and publications on manufactured housing and RV communities and is a member of the Florida Bar, the Manufactured Housing Institute and National Communities Council.  His expertise and experience is in commercial and civil litigation, local government law, administrative law and legislation. Mr. Eastman assists and supports the FARVC legislative program with the Executive Director.
On a personal level, David is a former triathlete, former marathon runner, loves Lotus sports cars, sailboat racing and skinny water fishing by kayak and bay boat, recently developed a startup retail import clothing outlet with his wife and enjoys rehabbing properties when there is a good deal out there.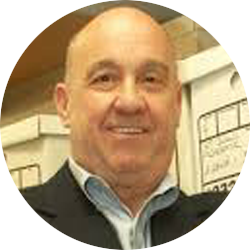 Bob Zagami
senior marketing
Bob is a senior marketing executive focusing on the ECM and RV industries. He has written articles for several industry publications and is a frequent speaker at industry events in both industries.
He has been active in AIIM (The Association for Information and Image Management International) for over 35 years, serving at both the local and national level. Bob served as Chairman of the AIIM International Board of Directors from April 2008 through December 2009 and as Immediate Past Chair in 2010. He remains active in the AIIM New England Chapter and served as president in 1981-1982. Bob established the micrographic and digital scanning training program at the Horace Mann School for the Deaf and Hard of Hearing in Boston.
Bob is also an author, speaker and association executive in the RV industry. Bob started writing for RV publications in 1996 and has spoken at several industry conferences. He presents keynote speeches to dealers, campgrounds and suppliers. He has been the editor of several industry publications (RV News, Pop-Up Times and RV Enthusiast) and is currently a contributing feature writer with Family Motor Coaching magazine.
Upon leaving "corporate" life, Bob established two consulting companies that provide sales, marketing and management expertise to end-users, dealers, distributors and suppliers.
He has been chosen to lead the reorganization and growth of the New England RV Dealers Association (NERVDA) after successfully rescuing the association's annual consumer show from a series of issues that threatened the very survival of the association and the Boston RV & Camping Expo.
Specialties: Consulting, document management solutions, document management systems, document conversion services, business writing, seminars, keynote speaking engagements, executive management, business and community leader, association executive, RV writer, RV photographer, RV association executive, personal appearances, television and radio.