Don't Forget to Attend This Event!
May 11-13, 2021 • Orlando, FL Doubletree Orlando Hotel at SeaWorld
ABOUT THE OUTDOOR HOSPITALITY CONFERENCE AND EXPO
The Florida and Alabama ARVC Outdoor Hospitality Conference and Expo is one of the Nation's leading networking and educational events. The Conference provides a one-stop-shop for education, networking, team building and skill enhancement. The 2 ½ day event unites the best speakers, suppliers, and leading industry experts all in one place, and provides attendees with the information, resources and tools needed to enhance their business operations, promote their park, cut their expenses and improve their profitability.
ABOUT FLORIDA AND ALABAMA ARVC
Florida ARVC and Alabama ARVC, a leader in the outdoor hospitality industry since 1966, is dedicated to representing the interests and needs of private RV parks and campgrounds in Florida and Alabama. Florida ARVC and Alabama ARVC is affiliated with the National Association of RV Parks and Campgrounds and is committed to the success of our members and the positive growth and development of the Outdoor Hospitality Industry. We provide our members exclusive access to continuing education, networking, business and marketing tools, member-only benefits and discounts, and advocacy at the local, state and national levels.
The Association proudly has over 450 RV Park Members and 60 Supplier members. The Association is run and managed by a full-time staff in Tallahassee with oversight and leadership provided by the Association's Board of Directors who are proven leaders and experts in the industry.
MEET OUR BOARD OF DIRECTORS
Thomas Sparrow
Chair of the Board
(Auburn RV Park)
For the majority of my life I have been involved in one business pursuit or another, and through persistence, reliability, availability, and good old-fashioned hard work I've created opportunities that allowed me to discover a great passion as an RV Park owner. 
My road to RV Park Ownership and business development started in High school where I bought, fixed and sold cars. This led to me receiving notice from the State of Alabama that I must register as an auto dealer because I was selling more cars than allowed by an individual. Problem was, I was too young to legally sign contracts in Alabama at the time. This was the first time I had come up against governmental regulations and experienced first-hand how government can stifle business growth. This started a long process of gaining an understanding of business, negotiations and governmental interactions. 
While in college at Auburn University I expanded into other business ventures including a stadium seating rental company (which has since grown to provide hydration, mobile device charging, bag check and seating services to multiple Division 1A collegiate sports programs across several states), property management, and website development. In 1999 I started Commerce Networks which now provides custom content management and inventory control software for many large companies, as well as website development, management, and SEO services. This experience has provided me with a unique understanding of how businesses of all sizes and structures work, including those of larger corporate America.
So how did I get into the RV Park business? During all of this, the property management company that I had worked for in college began to sell some of their portfolio, and I acquired as much as I could of those interests. In 2011, in keeping with the theme of being reliable and available, someone approached me about purchasing an RV Park. The fit was right and I purchased Auburn RV Park in December 2011. I can honestly say, without hesitation, that I have enjoyed the RV Park more than any other business that I operate and have enjoyed the expansion process as well. I've learned through trial and error, through the guidance and friendship of other campground owners and operators, and most importantly through my involvement with ARVC. 
My first step as a park owner was to soak-up all the information I could on the industry and park operations. I heard about ARVC and immediately joined Alabama ARVC and National ARVC, and attended the 2011 ARVC Outdoor Hospitality Conference and Expo in Savannah, GA about a month before I closed on the park property. My first experience with ARVC was amazing and it has fueled me ever since. It's the ARVC members, their strong values, their willingness to share that make this a special industry. I've made it a point to attend every state and National ARVC meeting and conference I can, and have served on the Florida/Alabama ARVC board of Directors since 2012. I am currently serving as the Chair of the Florida/Alabama ARVC Board of Directors and sit on the National ARVC board as an appointed Representative of Region 4.
I strongly believe in the association and promote the RVing and camping lifestyle and ARVC to everyone I meet.
I've made it a point to become intricately involved with State and National Legislation and the elected officials who serve us on all levels of government. Government and regulations should not be a hindrance to our industry or to business owners. It is vital that we educate our elected officials on the importance of the RV Park Industry and show them how valuable our industry is. 
I've spent many days at the State Capital in Alabama and at our Nation's Capital making sure our values and industry impact are fiercely advocated for and continue to do so in the capacity of being a board member for Florida and Alabama ARVC and National ARVC.  I've spent many hours hosting political fund raisers, helping candidates develop their message and traveling with both major national level candidates down to city council and mayoral candidates and feel it has made a positive impact overall for the RV park industry. 
The main message I hope to convey and want to emphasize to other ARVC members is about getting involved politically in their local elections or at least making sure their elected leaders know of the significant impact of our industry. And just as importantly, to not take passing new regulations on us lightly and to unburden our industry from current regulations whenever feasible. I'm not afraid to stand up for our industry and advocate on behalf of our ARVC and I would encourage others to do the same.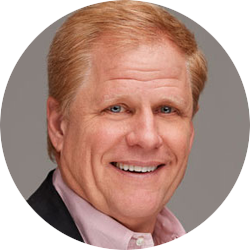 Rob Smith
Vice Chair of the Board
(Sunshine Village Resort)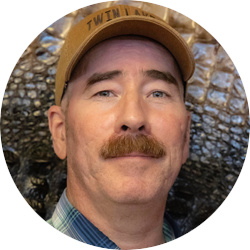 Pat O'Neill
Treasurer
(Camp Gulf and Twin Lakes)
Patrick O'Neill has been operating the Northwest Florida destination resort CAMP GULF for 25+ years.  He is an ARVC Lifetime CPO (Certified Park Operator) with experience renovating 2 parks from primitive obsoletion to exceptional destinations with choice rankings and amazing customer reviews.  Patrick served as the National ARVC Treasurer for 6 years and the Florida ARVC BOD for many years including as Chairman.  His goal is to serve others in the industry to help them with their own park endeavors.  Patrick's family works with him in the parks along side he and his wife Heather with their proudest accomplishments their 5 children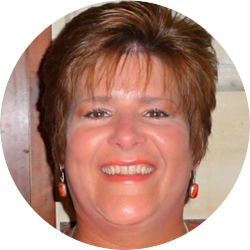 Darla Sinnard
Secretary
(Bay Bayou and Sunkissed Village RV Resort)
With 35 years of experience in the hospitality industry, Darla provides a unique understanding of customer service, resort management and industry knowledge. She currently manages operations for Jennings Realty's highly rated Bay Bayou RV Resort in Tampa, FL, and was instrumental in the planning, development and management of Jennings' new Resort, Sunkissed Village RV Resort in Summerfield, FL. Darla's background as the Director of Advertising and Marketing for American Limousine and in corporate catering, convention services and event planning with Hilton Hotels and Brookfield Zoo in IL equipped her with excellent marketing skills and the insight required to provide an upscale resort experience and exceed guest's expectations. Darla is currently serving her first term as Secretary on the Board of Directors for the FL/AL Association of RV Parks and Campgrounds and is very excited about the current growth and direction of the RV industry!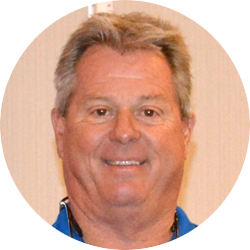 Alan Wallace
Immediate Past Chair
(Southern Leisure RV Resort)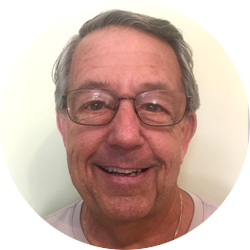 David Anthony
(Anthony Consulting)
Amir Harpaz
(Cypress Trails RV Resort)
Amir is a second generation developer, owner, and operator of outdoor resorts. His family has been in the outdoor hospitality for more than 20 years, focusing on SE United States. Amir is passionate about our industry and he loves going around the country helping ARVC parks improve their customer service and achieving operational efficiencies through the implementation of new technologies. Amir has a finger on the pulse of the latest trends in our industry and is a real advocate of moving our industry forward and attracting new consumer segments. Amir enjoys visiting ARVC member parks with his wife and three kids in their RV. "There is no better form of vacationing. The ability to travel our beautiful country in a rather confined space, and connect to the outdoors is an experience I urge everyone to try at least once. I guarantee it won't be your last. As an industry member, it also provides me with an insight into how our customers think and the ability to find new ways to take the customer experience to new levels. Seeing what other resorts are doing is a constant learning opportunity for me. I wouldn't replace being an active member of our industry with any other job." Concluded Amir. Amir represents SW Florida on the FARVC board and also serves as Director of Communications for the association.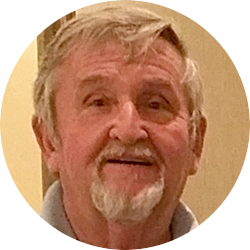 George Lempenau
(Arcadia Peace River Campground)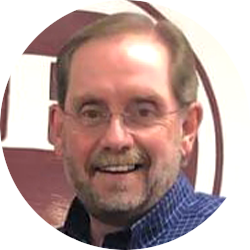 Ken Lloyd
(Flamingo Lake RV Resort)
I assist in the overall management and daily operation of the resort a well as handle all marketing and social media, media relations and partner relations for Flamingo Lake RV Resort. The highlights of my career at Flamingo Lake RV Resort include the continued growth and success of the resort as well as the creation and success of many outstanding events that continue to grow in popularity. One of my proudest achievements in the growth of our Visitor's Guide that I create each year for our guests and the relationships that I have built and continue with the many advertisers that repeat their ads with us each year. Many have said that this visitor's guide is one of the best they have ever seen at an RV Resort.
I have been a camper since I was 6 years old when my father brought home our first camper so that puts me at 50 plus years around camping. I spent 30 years working in the grocery industry doing marketing and merchandising work as well as working in the promotions field for various dirt stock car racing tracks.
I have been in the campground / camping industry for over 8 years and am a Region President for Region 6 of the Florida RV Trade Association and member of the Board of the FRVTA as well as a Board Member for Florida ARVC. Positions I am honored and proud to hold and be trusted with.
Carl Ludecke
(Olde Mill Stream RV Resort)
Tim Newby
(Newby Management)
Tim Newby and Newby Management have been operating RV Resorts for over 35 years, specializing in yield management and guest relations.  They have been recognized as one of the nation's leading operators of RV Resorts.  Tim holds an active dealers license as well as a Florida Real Estate license, which has been beneficial in retailing park models throughout the southeast and the development and brokering of RV Resorts. He also serves as a consultant to the RV and manufactured housing business.  Located in Ellenton, Florida, Newby Management operates RV Resorts in both Florida and Texas.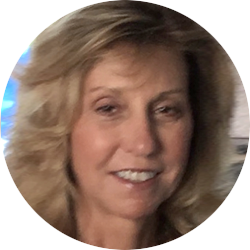 Lynda Phelps
(Upriver RV Resort)
20 years experience, operation and development of RV Resort and RV dealership. Member of Florida ARVC, Florida FRVTA, Lee county tourism bureau, lee county business executives.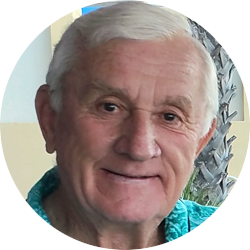 Ed Schneider
(Ocean Grove RV Resort)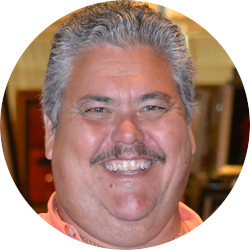 Michael Shoemaker
(Nature's Resort RV Park)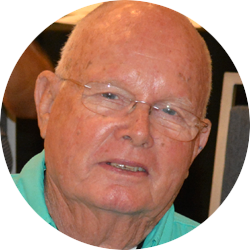 Frank Usina
(North Beach Camp Resort)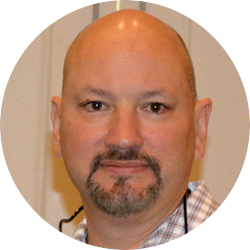 Bobby Cornwell
(President and CEO / Executive Director)
Pat Radtke
(Meetings and Membership Director)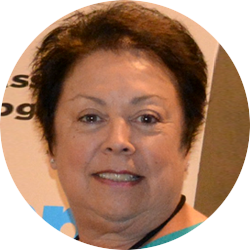 Jan Shields
(Administrative Assistant and Bookeeper)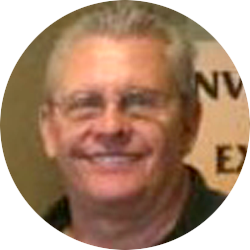 Gary Radtke
(Co-op Mail and Association Representative)